Successful Relationship Reading Corner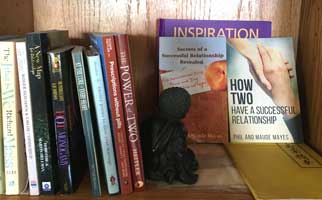 In this week's blog, we wrote about how to balance individuality and your relationship. Here are some other writes discussing how to be in a relationship without losing your sense of self.

Relationship Success: Balancing Togetherness and Individuality "A client of mine -- during our initial consultation -- said the following: 'Here's my issue. When I'm in a relationship, I invest so much of myself into maintaining romance and intimacy that I forget who I am as an individual. How can I balance my personal identity with my identity as a couple?'"

7 Reasons Why Independence Is The Best Way To Help Your Relationship "The most successful relationships occur when two people form a bond that allows them to grow independently by each other's side, finding new passions and dreams while admiring and encouraging each other's individual pursuits. Here's why."

Staying Compatible by Staying Yourself "What makes being in a relationship tricky is that it provides the opportunity for two completely different experiences. On the one hand, it is an opportunity for two individuals to be supported by each other's appreciation and love for the person their partner is. Both partners are enhanced by such an association, and flourish and grow as people. On the other hand, people can go into a relationship with a fantasy that the union will assuage their insecurities, hurts and unresolved issues from their past."