Successful Relationship Reading Corner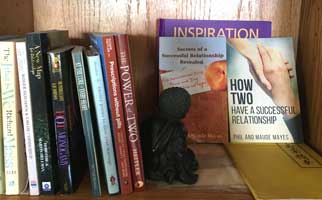 In this week's blog, we wrote on what active listening can do for your relationship; here are some articles that help with understanding what is involved.

Deep Listening in Personal Relationships "One study conducted by Faye Doell (2003) showed that there are two different types of listening: "listening to understand" and "listening to respond." Those who "listen to understand" have greater satisfaction in their interpersonal relationships than others. While people may think they might be listening to understand, what they're really doing is waiting to respond."

Practicing Active Listening Can Improve Your Relationship "In this article, I am going to highlight what active listening entails. If you find yourself thinking you and your partner have communication problems, and aren't quite sure about how to fix them, I want you to know that practicing active listening can greatly improve how you communicate and will ultimately help your relationship."

Why and How Active Listening Skills Can Improve Your Relationship "One way to become a better listener is to practice something called active listening. Usually when people have a conversation, part of their minds are elsewhere. They may be distracted by something they have to do after the conversation or, instead of listening attentively, they are thinking of what to say when it's their turn to talk, like a counterargument."