Successful Relationship Reading Corner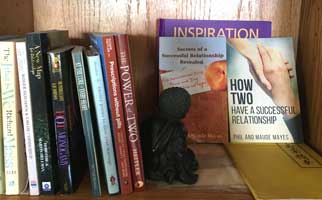 In this week's blog, we discussed the best way to support your partner. Here are some other writers' thoughts about this.

5 Essentials to Having a Healthy Relationship "Everyone deserves to be in a healthy, loving relationship and with the right person by your side, a healthy relationship is completely attainable. If you want to be that #relationshipgoals couple, here are 5 essentials for having a healthy relationship."

What It Really Means to Have a Supportive Partner "Let me ask you a question. When was the last time you felt supported? When was the last time you felt safe, at home, encouraged, and able to be 100 percent yourself? If your partner creates a safe space for you to do this, then you are truly blessed. If not, have you ever wondered why you don't feel safe, supported, and loved? ... I didn't need someone who would wallow in self-pity and negativity with me, as previous partners of mine had done. I needed someone who would inspire me to be the best person I could be and show me that if I picked myself up, everything would work out just fine."

Want a Better Relationship? Ask Your Partner This Question "'How are you feeling?' In eight years of marriage, it was the question Sunshine Spoils Milk blogger Kimberly Zapata never thought to ask her husband. The duo had been together since they were high school sweethearts clutching hands in the hallway. Then one day, in their early 30s, they found themselves sitting across from a marriage counselor. Zapata was convinced the marriage was over."