Successful Relationship Reading Corner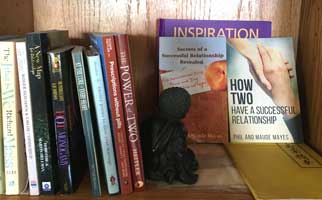 In this week's blog, we wrote about why core values are so important in your relationship. Here is a selection of articles sharing their views on this topic.

Are Relationships Workable When You Have Clashing Values? "I remember a few years ago I was in a relationship with a woman whom I loved deeply. The passion and feelings were there. They were strong. Yet, the relationship never felt right. In terms of our values, we were mismatched. While my heart was in it, my head was trying to pull me away. Our emotional connection was fierce, but we did not connect in some of the crucial areas of alignment."

13 Things That Are More Important In A Relationship Than Looks Or Money Good article if you're able to ignore the annoying GIFs "Money can't buy you love, and, for that matter, neither can smokin' hot looks or an amazing job or any kind of outside material at all. We all know this, but what are the things that are more important than looks in a relationship. I enlisted a troop of relationship experts, psychotherapists, dating counselors, a life coach and a clinical hypnotherapist to tell me what they hold to be much more vital in relationships than the way a person looks or the number on their bank statement, and their answers were striking."

Why shared values are more important than shared interests "If you have shared values, regardless of your interests, your relationship has a good chance of success. On the other hand, if you have no shared values but lots of common interests, you might have a great time together for a while but when it comes to making decisions about marriage, children and careers, you could find that you lack the strong foundations that move you forward."

 
Spreading peace one relationship at a time
Phil and Maude
 
Read our blogs at PhilAndMaude.
Like us on Facebook
Follow us on Twitter and Instagram
Email us at philandmaude@philandmaude.com
If you are interested in newsletters you've missed, see our archive.
 
Do you know anyone who would enjoy this newsletter? Tell them to sign up at http://philandmaude.com/howtwo/.