Successful Relationship Reading Corner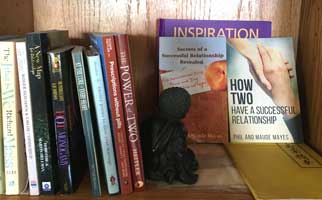 In this week's blog, we wrote about how truth transforms arguments in your relationship. Here are some articles that cover this from various viewpoints.

How Secrets and Lies Destroy Relationships "...in an intimate relationship, emotional honesty includes allowing our partner to know who we are. Honesty is more than simply not lying. Deception includes making ambiguous or vague statements, telling half-truths, manipulating information through emphasis, exaggeration, or minimization, and withholding feelings or information that is important to someone who has a right to know, because it affects the relationship and deprives that person of freedom of choice and informed action."

The 1 Question That Can Save Your Relationship "Sometimes fights with your partner are about core issues in the relationship that need to be hashed out, and these types of arguments can be productive. But other times fights are the result of people trying desperately to get their point across, while failing to understand the other person's point. These types of fights are far less productive. Luckily, there's one question that can shift the dynamic of these fights almost instantly. That question is… 'What do you need from me?'"

9 Steps to Better Communication Today "Relationships don't exist in a vacuum. They exist between two emotional human beings who bring their own past experiences, history, and expectations into it. Two different people also have different levels of skill when it comes to communication. But better communication, because it is a skill, can also be learned."