Successful Relationship Reading Corner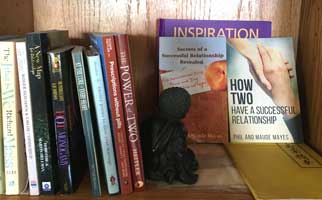 In this week's blog, we asked why total honesty is important in your relationship, so here are some writings about that, both personal and general.

10 Benefits of Being Honest "What does honesty have to do with health and wellness? If you're striving to be the best you can be, honesty has to be at the foundation. Change won't last if you are trying to be something that you are not. Honesty is the bridge to authenticity and self-compassion. Honesty allows you to set realistic goals. It bolsters your courage and frees you to be your best self."

Honesty and acceptance "When I woke this morning, the first day of my forty-first year, I thought to myself: going forward there is one idea that will guide me in life, above all others, and that is honesty. Call it what you will – radical honesty, microscopic truth, total transparency, proactive honesty, or just plain ol' honesty – but don't underestimate the change that it can bring. It is this one simple idea – honesty – that has had the most profound and lasting impact on my life this last year, and I will choose it again and again."

Honesty Can Make or Break a Relationship "When you know you can totally trust your mate, it removes a large potential for worry. It also builds your internal security so that you not only feel good about your partner, but you also feel better about life. Having an honest relationship creates a kind of buffer between you and the difficulties of the world. Having a mate you can trust and rely on also makes it easier to take those risks that help us grow."