Successful Relationship Reading Corner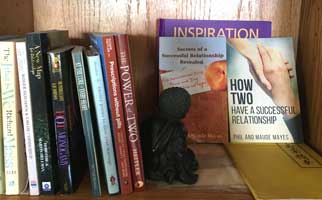 Well, here we are, still in the year of the virus! Last week we shared experiences of couples and what it's like living together during these times. This week we spoke with those who are living alone, and here are some other articles looking at this subject.

Coronavirus: How to cope with living alone in self-isolation "There are millions more stories like this around the world. As governments scramble to contain the deadly Covid-19 pandemic by restricting public life, many living alone have had to accept that they might not spend time with anyone else for a long time. I know because I'm among them. Weeks into the UK lockdown, my ordinary life in London goes on but it looks and feels different."

A woman living alone: Seven stories of solitude during the coronavirus, from ages 24 to 86 "Today approximately 23.5 million American women live alone, more than ever before. That's largely because we're staying single longer. The average woman now waits until she's 28 to get married. More women are getting divorced or opting out of marriage altogether. Women who live alone are not necessarily lonely."

How To Cope With Loneliness During Social Distancing If You Live Alone "Social distancing is tough on all of us, but people who live alone may be struggling even more right now.... We asked experts to share their advice for how to feel more connected during this period of social distancing."

 
Spreading peace one relationship at a time
Phil and Maude
 
Read our blogs at PhilAndMaude.
Like us on Facebook
Follow us on Twitter and Instagram
Email us at philandmaude@philandmaude.com
If you are interested in newsletters you've missed, see our archive.
 
Do you know anyone who would enjoy this newsletter? Tell them to sign up at http://philandmaude.com/howtwo/.