Living Alone in the Year of the Virus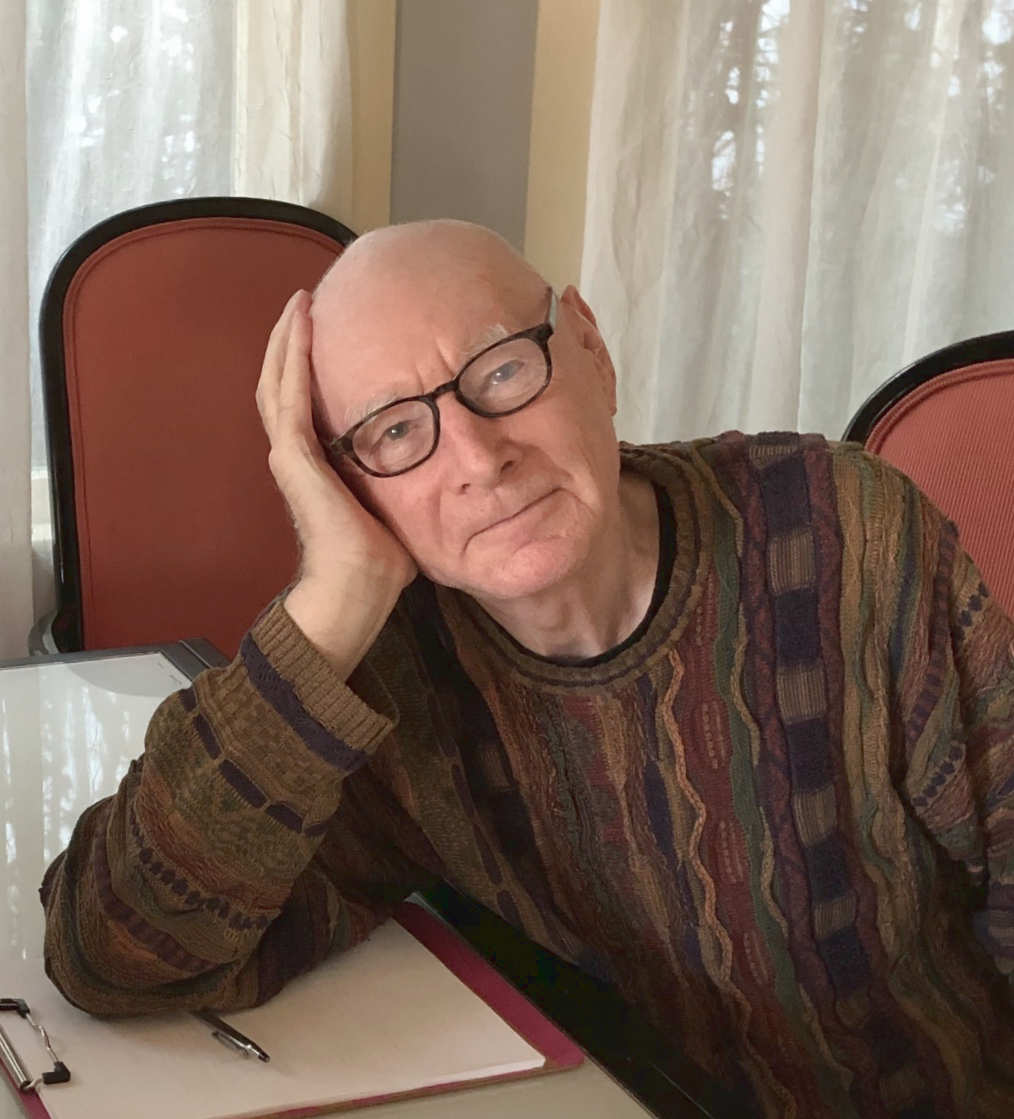 Podcast: Download
Subscribe: Apple Podcasts | RSS
Well, here we are, still in the year of the virus! Last week we shared experiences of couples and what it's like living together during these times. This week we spoke with those who are living alone.
Two of the people we spoke to are elderly. Both are, like many folks in their age group, unskilled at using technology. They are, except for the use of their phones, completely cut off from the communication methods the rest of us are employing. Just think how much the internet has eased our staying at home:
Ordering goods online
Zoom, Skype and Facetime meetings with friends
Online games
Working from home
Streaming movies, series and concerts
Keeping up with the news
Compare that to the three networks of 50 years ago or the static-filled radio of 1918. The internet is an alternative way of supplying many of our interactions with other people, with the exception of touch.
So people without internet skills are very isolated. This is an issue for all of us to be aware of. There are many groups that are helping deliver meals, prescriptions, etc. to this group. Unfortunately, that is not all that is needed. Get in phone contact with the elders in your circle. Call them, not just to check up on them, but to engage them in conversation, share news, laugh together and pull them out of that terrible sense of isolation they are experiencing.
To our surprise (though in hindsight it was obvious), most people who lived alone were well-prepared for this. They were doing it before the virus and will be doing it afterwards as well. To be sure, there are changes in their lives, but in many ways, they are more prepared to deal with them. They already have a regime where they organize their day by themselves and entertain themselves in their own spaces.
Some that we have spoken to have reported other creative ways to stay in touch with family, friends and neighbors, although touch, an element that is so very important to all of us, remains missing in all these solutions.
The son of a friend is participating in a creative approach to living alone, which is now being referred to as "quaranteaming." In this case, her son and a friend who lives around the corner, have decided to be their "in-person buddies". They both agreed to practice careful distancing from any others, but they visit each other in person. If this is done conscientiously, it can be the answer to the loneliness and lack of contact that some people are experiencing.
A friend celebrated her birthday with her children and grandchildren by entering a back gate to the yard and sitting on a lawn chair a safe distance away from them all while they performed and visited. Before she arrived, food and cake had been placed by her chair, as well as gifts (properly sanitized, of course!) Another friend visits her mother in her back yard. Mom sets out a table with tea and goodies, and each person has a chair at a proper distance to enjoy being together.
By hearing how different people are each finding ways to manage living alone with pleasure and joy, we can all bring our creativity to bear on this continuing situation. Here are three stories of what people are doing in the year of the virus.
---
Jane Sandbank wrote: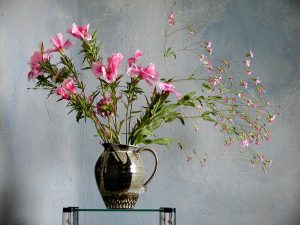 I appreciate your asking me to write about living alone during the virus. I have been living alone for ten years. The virus doesn't make being alone any better or worse, easier or harder. I've always been extremely active, positive, embracing life and change and daily counting my blessings. I'm grateful. I have a wonderful and loving family and many friends from different parts of my life, past and current.
Everyone is there for me and I hope I am there for them. I had a loving marriage to an extraordinary man for 37 years. I've had and still have good, meaningful, creative and sustaining work where I can have a positive influence on the lives of others; especially children and youth, educators, parents and leaders from many different fields. I am healthy, physically active, fit and enjoy discovering new challenges; most recently, ballroom dancing. I'm continuing lessons during the virus through Zoom; much harder to do alone than with someone dancing with you. Perhaps that's a metaphor for many other things as well.
Like folks who are not living alone, I have good and bad days. Honestly, I don't like to be categorized by my age, lifestyle, marital status, or the number of people who live in my large and beautiful home. I hate labels. I am spiritual, religious, a meditator. a grandma, holder of too many academic degrees, a good cook; a clean eater and a lousy tennis player.
I hope we become a kinder, more caring and more generous country and society; become comfortable without needing control; find courage and resilience within ourselves in times of witnessing great suffering and injustice. I hope we take action and responsibility to heal ourselves, others and the world, especially reaching out to others who are less fortunate or less skilled whether we are living alone or with others. With gratitude.I hope we become a kinder, more caring and more generous country and society #quote #love #peace Click To Tweet
Iris Cutler wrote: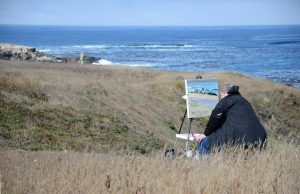 I've been living alone for 18 years. I'm 68.
I never thought of myself as solo. I spent most of my adult life working towards being in a harmonious relationship. You can only imagine my surprise when my long term therapist mentioned, as an idea, that I might really prefer living alone. What a profound thought! I really had never looked at it in that light. I was completely surprised because, until that moment, I felt that would be a sure sign I failed at life's most important plan: PARTNERSHIP! This would clearly mean I'd be destined for a lonely life forevermore, in the worst possible way.
I began a deep journey that brought out a new life beyond what I had imagined. It was then that I chose to partner with the divine. The dialogue I always thought I'd be having with a partner I began having with this ethereal positive force. I always felt I could totally express myself and be heard. I began a new partnership. My life got lighter and I learned to laugh at myself for thinking I knew so much, as this new way was a gift from a heavenly place I had never known before.
I tell this story because living alone during the time of the coronavirus has been an easy transition for me. I live in a village with very few people now. This remote place has always had weekenders from the bay area, and thrived on vacationers and their whims. And NO ONE is here now. It is so quiet. No delivery trucks for the bars. No school buses loading up kids at least 6 buses twice a day! My little shopkeeper's job doesn't exist and I have enough time now for projects that can run on for days. I have had commissions and been able to read books. I talk on the phone for hours with old friends and catch up on a lifetime of stories. It seems other people have the time to really share their inner journey on long phone calls and visits on Facetime.
We have two great food stores that are within a block of my house. They provide gloves, we wear our own masks. The cashiers are now behind glass and there's always someone washing off each basket, either the wheeled or handheld ones . We are lucky to have what we need. Shortages are few except that the usual toilet paper and hand sanitizer remain rare finds.
Unfortunately, the state parks are closed and so are the beaches, but there are paths and roads and endless walks one can take and hardly see anyone. Yes, there is an eerie feeling. YES, Corona has changed everything for everyone. But the inner path is the richest one I know, and what a true gift for each of us to re-visit the most basic of all truths. PEACE BEGINS WITH ME!
And we have this amazing opportunity to dive in deep and find out where in each of us that peace dwells. And I say yes! to watching TV shows and listening to podcasts and talking for hours on the phone and wandering on roads that go nowhere and today I spotted a Cooper's Hawk hovering above me! I think this time out in nature without a clock has been yet another amazing gift!
So to those who feel stuck…I hope you wander out in the day…(or wander thru a closet) and find something that hypnotizes and mesmerizes…when? in this crazy world have we ever had the time to be a kid and stumble upon the wonder of what is…so we start anew. Nothing is as it was…but we have this great time to ask ourselves…what is the best I can do today? I hope each of us can pause with this and harvest what riches lie within!
Clearly, I have a sense of guilt for all the luxuries I experience daily. I have everything I need and I always am aware that so many of us have so little and all this is exaggerated by Covid-19 and the isolation. Certainly, the fear of this awful disease creates a profound threat that each of us find ways to cope with. I feel so lucky to be living far from any population, to be alone in an environment rich with everything I need and I feel genuine compassion for all those that find themselves in a scary and uncomfortable place. Whether it's the isolation or lack of money or simply fears of what's to come, I always hold the highest good in place. May this time bring us a sense of "I CAN MAKE IT" and "I WILL!" And may we all find our strengths while we nurture our weak spots and reach out to our friends and family with whatever tools we have around us.Living alone during the time of the coronavirus has been an easy transition for me #relationships #virus Click To Tweet
Nomada wrote: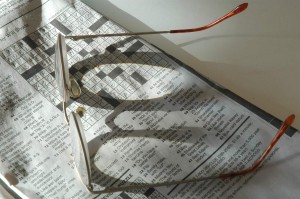 The worst part of this whole situation, for me, is not being able to help others: not financially (because I can't afford to); nor physically (because as a senior it's irresponsible to be out volunteering on the front lines). This makes me sad every day.
That being said, the rest of it feels like being on a permanent vacation curated by me. I do everything I want, when I want and enjoy my time together with my best friend – Me! Luckily I enjoy my own company, probably because we share the same interests and activities!
I try to balance every day with productivity, leisure and health. Making my bed and keeping the house clean and in order is paramount to how the rest of the day unfolds. I do recorded workouts in the morning and walking or dance in the afternoon. This begets a very upbeat energy level that sustains me through sitting activities like listing stuff on eBay (to stay proactive with some kind of earning potential), playing Sudoku, codewords and online chess. The chess.com is particularly fun because I interact with people from all over the world. I also try and interact with 3 friends a day. Besides my local "besties," I've been touching base with old high school and hippie friends I haven't communicated with in years. That's fun. There are others, who live alone and need some reassuring, that I check on every few days. Not fun but important.
Reading, cooking, savoring food and watching TV – both mindless and informative shows – also occupy the time. Every day is an improvisation. Every couple of evenings I put on a nice dress, pour a Martini or glass of wine, and go out on my patio and chill at the greenery around me. Yes, it would be nice to share these experiences with a soul mate, but for now, there is none. Being alone and at peace is just fine.Staying at home feels like being on a permanent vacation curated by me #virus #quote #peace Click To Tweet
---
Photo credits: Maude Mayes and Phil Mayes