Phil and Maude's Friday Feature: Tina Tessina and Riley Smith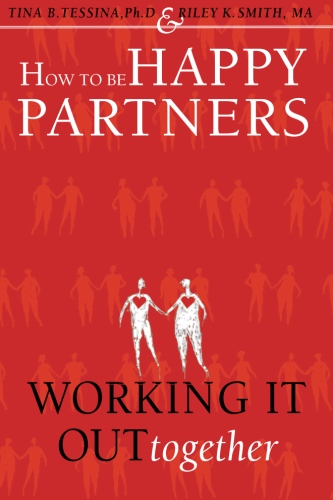 Maude and I know from our direct experience that relationships without conflict are possible. This is an uncommon position to take, and many people are doubtful, so it is a pleasure to find similar writings.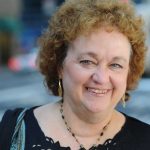 I came across "How to Be a Couple and Still Be Free" by Tina Tessina and Riley Smith in our local library, and was delighted to find a sympathetic view. Chapter 1 starts out: "In 15 years of working with couples in private therapy and workshops, we have found that no matter how unsolvable a problem seems to the couple presenting it, when we help them apply Cooperative Problem Solving, a solution can always be found."
How could I not be entranced?
They decry competition: "The belief that someone has to 'win' in a relationship encourages us to compete rather than to cooperate," and offer a detailed procedure: "The unique aspect of Cooperative Problem Solving is that both parties attempting to resolve a conflict or make a decision can negotiate so that both get what they want." They have, like many therapy books, formalized their approach and include many charts, guidelines and exercises. The Negotiation Tree is a multi-page flowchart guiding you through the steps. You might feel this structured approach to be a useful map or a limiting straitjacket.
Their focus is very much on The Negotiation Tree, which is similar to what we have described as Our Process, and they break it down into five steps:
Define and Communicate the Problem
Agree to Negotiate
Set the Stage
State Your Wants
Explore Your Options and Decide
I liked this book so much, I ordered a second-hand copy from Amazon, and what arrived was the 1987 2nd edition, with the authors' names reversed. This is a very different book, and although the five steps are identical to the 3rd edition, the guidelines and exercises are not included. It still uses examples of couples working through problems to illustrate its points, and goes into less detail, which in a way makes it clearer.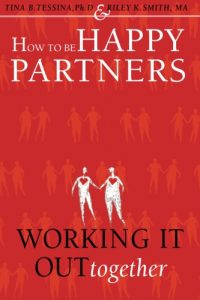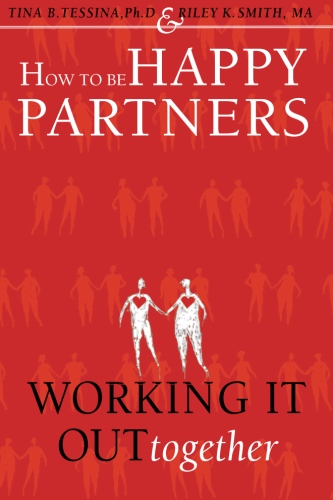 Either of these editions will be a rewarding read, and they differ so much that you could start with the 2nd edition and then enjoy the more detailed breakdown in the 3rd edition. They are both out of print, but a new edition is planned for Valentine's day. Their latest book is How to Be Happy Partners: Working it Out Together, and Dr. Tessina is also the author of many other relationship books.
Riley K. Smith, M.A. and Tina B. Tessina, M.A., How to Be a Couple and Still Be Free. 2nd ed. North Hollywood, CA: Newcastle Publishing, 1987.
Tina B. Tessina, Ph.D. and Riley K. Smith, M.A., How to Be a Couple and Still Be Free. 3rd ed. Franklin Lakes, NJ: New Page Books, 2002.
Tina B. Tessina, Ph.D. and Riley K. Smith, M.A., How to Be Happy Partners: Working it out Together. Long Beach, CA: Muffinhaven Press, 2016.
You can find more about the authors at their web sites:
Riley K. Smith, MA, LMFT
Dr. Tina Tessina, PhD, LMFT