Can We Make All Our Relationships New and Fresh As We Emerge From Lockdown?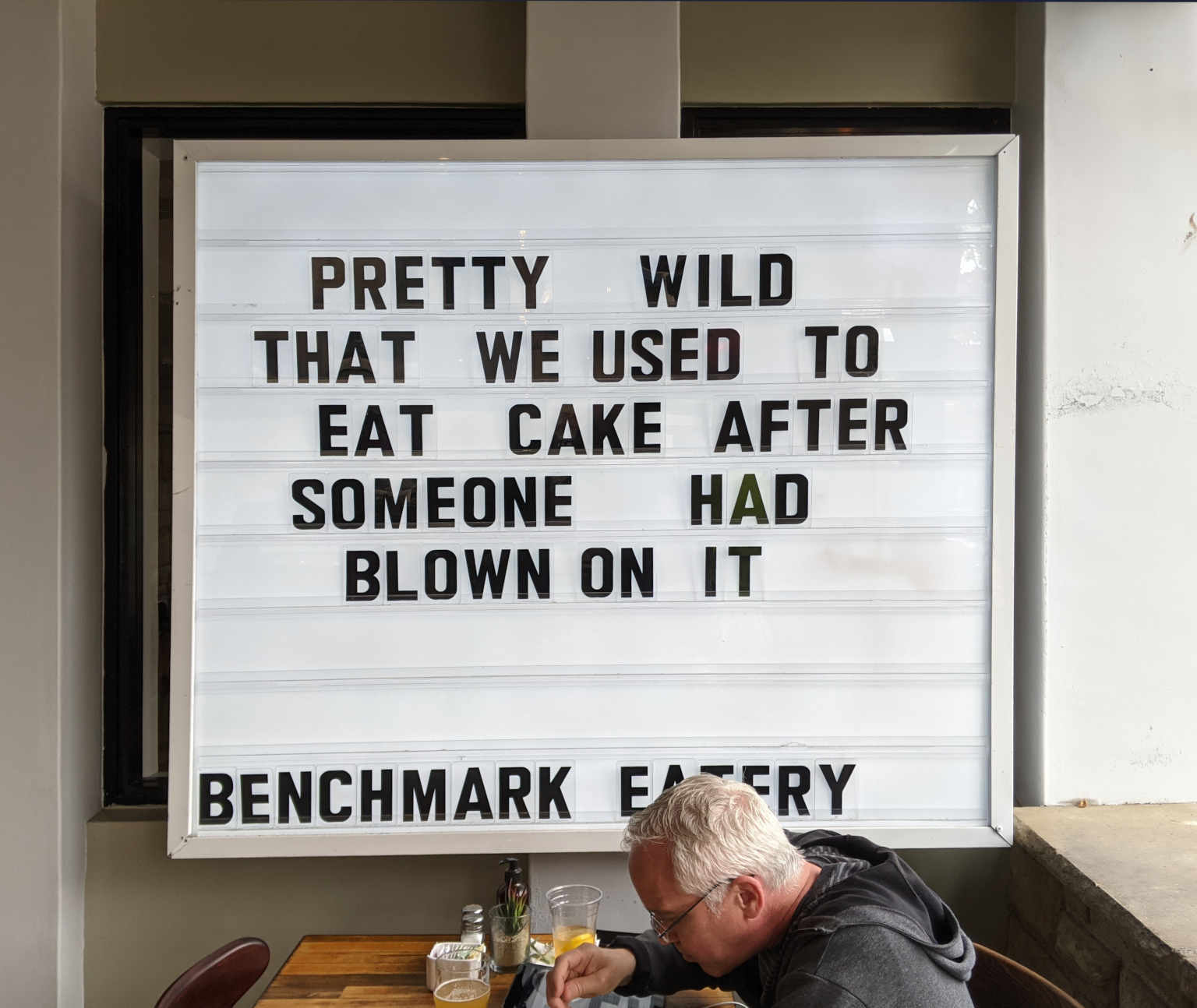 Podcast: Download
Subscribe: Apple Podcasts | RSS
Santa Barbara has moved into the Yellow Zone. We're fully vaccinated and in the midst of a lovely and hectic flurry of meeting up with people as we all emerge from the pandemic. It has been wonderful seeing people we haven't seen for more than a year, wonderful to touch and hug and sit right across from people instead of just seeing them virtually, and wonderful to be in the present with each other. It has also been a bit strange: strange sitting in a restaurant, strange eating so much, strange spending money in this way again, strange and different.
The whole experience has got us thinking about the possibilities for change inherent in our slow reentry into the greater community. We feel like this is an opportunity to do things differently, not because things were bad before, but things have changed and we have a chance to be better, to do things better. During the pandemic, we all reassessed the importance of friends, family and essential workers, and this change of view offers a greater awareness of the value of connection, helped by virtual tools like Zoom.
We have the chance to see everything with new eyes. It's similar to when you have a migraine or an illness and it ends, and very suddenly you realize you feel normal, and normal is just so good, so very good!
We really can practice being present with every moment we get to be together with others, to be aware, to appreciate each other and acknowledge each other. We do not need to slip back into taking things for granted. We can live in the gratitude of every one of these precious moments while remembering and honoring those we have lost.
Can we make all our relationships new and fresh as we emerge from lockdown? #quote #relationships Click To TweetAnd yet in the future are also dark storm clouds of politics, the environment and global warming. They exist along with the present moment, and balancing the two is tricky. Although the storm clouds are a lesser reality than the joys of living, breathing, walking and nectarines for breakfast, they still exist in the body as a sense of unease.
Handle this with a three-pronged approach. Change the timescale with which you view the future. Try 100 years or 10,000 years or maybe even next week. A longer perspective removes your personal fate from the picture. Then take what actions you can to counter the storm. Write to your representative and tread lightly on the earth. Lastly, be present when you walk, when you meet up with people after all these months, when you cut up that nectarine.
We have found ways to come together that we have rarely employed before and many of them will remain, opening up worlds to us that were closed before. For instance, our regular writing group is now virtual and includes new people from other areas and old members who have moved out of town. We joined a large online group that explores spiritual and personal issues and now feel connected with people from all over who we never knew before.
We have a chance to stop for a moment before rushing headlong back into what is familiar, and evaluate how to proceed. Let's open our eyes, enjoy the increased birdsong and hugging our dear ones. Let's find a way to connect and treasure each other all the time, not just when things go bad!
---
Photo credit: Phil Mayes
Read here what some other writers have to say on this topic.
Get our free weekly newsletter about how to have a harmonious relationship.