How Are People Feeling after a Year of Pandemic? Part 1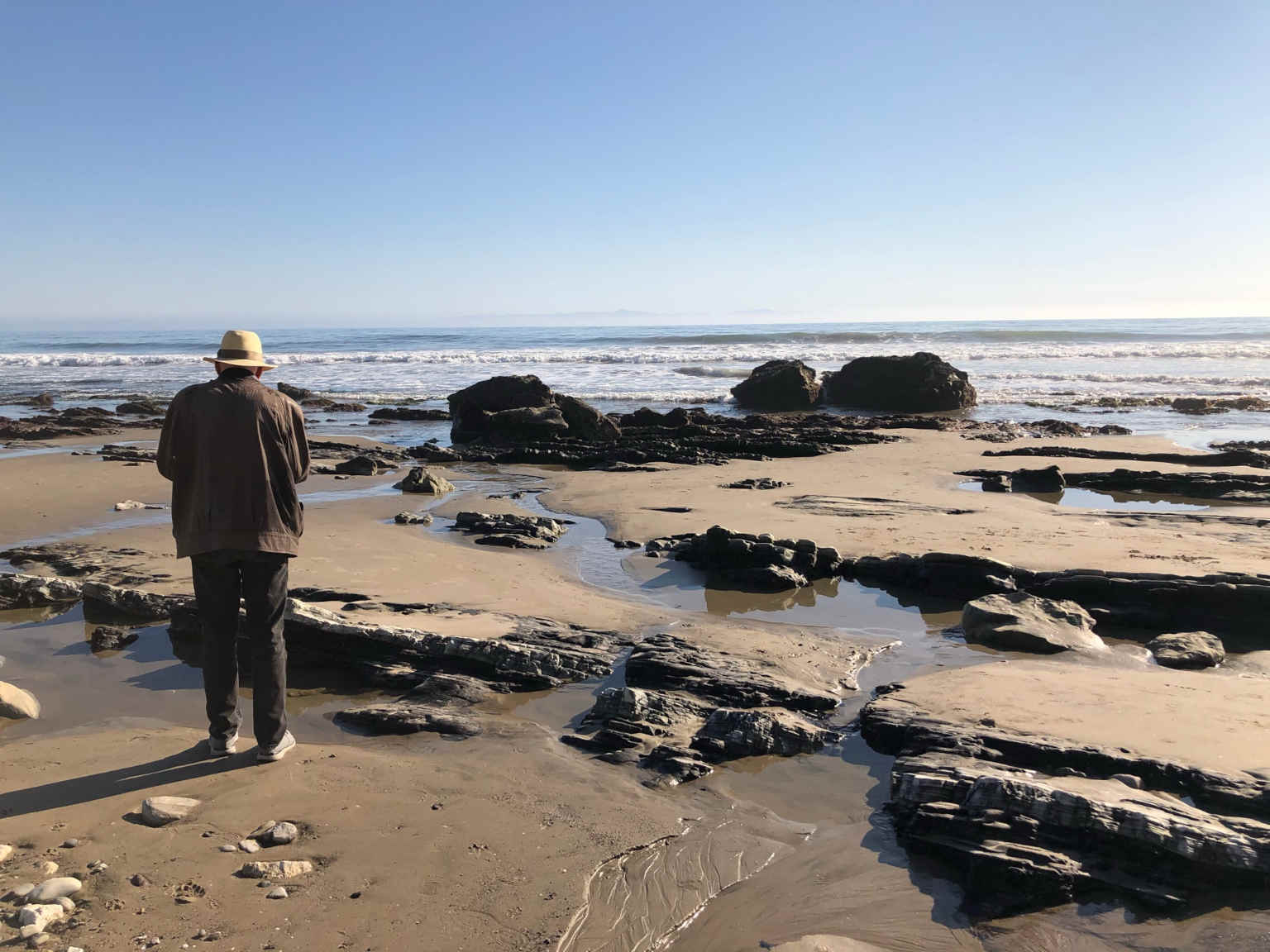 Podcast: Download
Subscribe: Apple Podcasts | RSS
Last week, we wrote about the increasing importance of relationships one year into the pandemic and this week, people are sharing how the year was for them. We're grateful to all those who who wrote so intimately.
---
Per Noah Webster, a "vicissitude" is defined as "change; a chance fluctuation or alteration of condition in human affairs. Something one cannot control." This has been the Year of the Vicissitudes.
Like many other folks wrangling with pandemic-fueled vicissitudes, I am now eight months into living with relatives, in a neighborhood far from home, where I don't know anyone because it's hard to meet people where social gatherings aren't happening. Millions of others found themselves in similar housing emergencies. Adjusting and transitioning packs a wallop. We've had to both move and simultaneously maintain distance from other people. The experience is akin to being a human gyroscope, rolling round and round, searching for a stable point.
Yet I appreciate new insights about how things can change any day, or any week. It's not been fun, but it revealed me to myself. I'd been living in my own place for years, and I have learned that I am very spoiled, as far as not having to be considerate about noise or clean dishes or a dozen little bathroom situations that balloon into irritants.
Non-events fill my journal these days. I went, ah, nowhere today. Saw no one. Ordered no concert tickets. Attended no movies. Made no date to meet a friend for coffee. Got rapturously lost in no library or bookstore. Have opined about current events to the goldfish so often they're informed enough to vote. Last week, I posted an anonymous tip on the county-health website about a repair shop owner who wears no mask and who spits. A fun-filled day.
As a child, I had imaginary friends. Now I seem to have them again. My numerous online networks have become quasi-human, and are keeping me sane. We ride on emotional surfboards, trying to remain upright, trying to avoid falling off into some version of a shark's mouth.
One of my networks decided that we should all play a game called "Pretend you are going someplace." Some members don high heels just to journey out to the mailbox. Put on a shirt and tie to walk the dog. Spray perfumes all over themselves. Others wear name tags from the jobs they've not been to for months, while working from home. Engage in elaborate home decoration as background for online parties. (The number of books famous TV journalists have stacked behind them while bloviating from their homes stirs quite the envy amongst we non-monied book-lovers.)
I myself parade about in a sparkling diamond necklace that accessorizes sweatshirts like nothing else can. And it works! Every time I pass a mirror and see the necklace, it occurs to me that I might actually "go someplace" again in my lifetime!
Wearing diamonds and pajamas while trying not to leave a mess in shared quarters — it's Halloween every day around here.
I have done my best to round this hairpin curve on life's road, and some days I drive better than others. Yet I am grateful for this new awareness that I hadn't planned on, this expansion of my perspective. The day we stop being curious, or stop learning, is the day we start downhill. I'm pretty sure that angle would aggravate the vicissitudes.
For the future, I'm hoping I can help schoolchildren catch up after this harrowing year. I'm guessing there will be a rainbow of volunteer opportunities. I hope to help mend our school systems, which a cyclone of uncertainty has left in shreds.
The mop-up operation our society faces looms large. New vicissitudes are knocking on our doors.
Kate Schultz
The Pudd Tale and Other Short Stories
Non-events fill my journal these days. I went nowhere today. Saw no one. Ordered no concert tickets Click To TweetA strange year for sure. When asked earlier during the pandemic to partake in some thought sharing with Phil and Maude, I'd mentioned I tend to be more of a loner. I grew up in a large family, five siblings, so maybe alone time is something to be treasured, a commodity. Don't get me wrong. As a Gemini I definitely have a social butterfly side, but that was much more prevalent in my younger years. I was more of a people pleaser back then.
Since I haven't been out and about for the last year, my main relationship is with Paul, my husband. We've always talked a lot, mostly mornings and every evening before dinner over a glass of wine. We've settled into comfortable patterns mid-day though they were pretty much always there. Before Covid I'd be off to the Y or a class in the mornings, coffee with a friend, whereas he found solace and enjoyment in the garden. I'm always amazed he can find something to do in our yard but he does. We take a daily neighborhood walk in the afternoons.
I'm more socially active than he is, both on the occasional Zoom meeting and talking frequently to my siblings. In the past couple of months I'm losing steam on my good intentions and looking for the light at the end of the tunnel. Think I've gotten complacent—okay, I'll just say it, lazy—and don't have the drive I had early on in this year of Groundhog days.
Will I go back to a more social existence? Probably. Though I've seen the occasional article or post about people losing their social skills during the pandemic, I think we humans basically like being part of the herd and we'll bounce back.
Jeanine Kitchel
jeaninekitchel.com
I'm losing steam on my good intentions and looking for the light at the end of the tunnel Click To TweetHow am I feeling after a year of the pandemic? Probably, like many of you, the answer is it depends on the day. I often feel better on days that I avoid the newspaper, talk to a friend, take a walk in a nearby park and watch the sunset over the water. I feel great on days I talk to my daughters and FaceTime with my grandsons. I am elated when my Zoom workshops for educators have given them a moment to take a breath, meditate and be in the company, if only virtually, of colleagues and friends,
On days when I cannot avoid the news and I try to understand what it means that today, March 3, globally, over 2.5 million people have died from Covid; the Texas and Mississippi Governors tell people they don't have to wear masks; and the stories of loss and suffering abound, I feel angry, frustrated, distracted, maudlin, helpless.
Having said that, I remain positive, optimistic and cheered by President Biden effectively fast-tracking the vaccine. Now that I have received my second vaccine, I can think about how I might feel differently; perhaps safer and better able to navigate the world, or at least my neighborhood and New York City. I might take a trip, welcome friends into my new home and sit with them in front of a fire. I am forever grateful that I am healthy, as are my family, friends, colleagues and so many in my larger circle.
The gift of time this year enabled me to meditate daily on Zoom for an hour and a half each morning with 30 or 40 meditators, in essence strangers, from across the globe. Often we meditate again in the evening. We chat before and after. We hear great stories from our teacher, John Baker, and our friend Ellen who, with John, has created something much larger and more important than a group of people meditating on Zoom; albeit a daily practice of this length over a year is transformative. More about that later. We are a caring community who have come to know each other and share our stories, from the weather in Pakistan, Mexico, Ohio, Georgia, and New York (to name a few), to the ski conditions in Colorado and the best new series to make us laugh on Netflix. We share our reactions to the vaccination, say Tonglen (a prayer-like breathing and meditation practice to help those suffering) for those who are ill or have passed and bring them happiness, cheer, courage, fearlessness. We unmute and sing Happy Birthday to each other; take virtual trips to see the beautiful art work done by some of our participants, or read poetry.
So if one looks at a net shift, I am a more accepting person – of myself and others. I don't worry so much, can forgive or let go more. I laugh more easily and find myself more resilient to the "slings and arrows of outrageous fortune" sent my way. I might think to email someone I haven't been in touch with for a while, or ask a neighbor if I can bring her something back from the supermarket. The transformation is not about what happens on the cushion. It sneaks up on one over time. You notice a contentment, a wellness; no need to make a bucket list for when the pandemic will be over. You notice a tree on your street that must have been there for hundreds of years and how did you not know how magnificent its bare branches are? I have a friend in New York City who, like me, has western facing windows. One of us will inevitably call the other on those evenings when the sky turns a warm golden blush and we stop whatever we are doing and watch the sunset together from 30 miles apart.
Be well; be positive. To quote Jack Kornfield, "If you do not care for each other, who will care for you?"
Jane Sandbank, Ed.D,
Jane Sandbank Group
I'm a more accepting person of myself and others. I don't worry so much, can forgive or let go more Click To TweetIn this past year of sequestered pandemic, while people fell ill, died alone, protested and fought in the streets, I have been fortunate. Healthy, secure and employed. I live with my son and his girlfriend. We converse in the kitchen and over dinner. And we hug. That essential human interaction that connects our bodies and souls.
At work, even with masks and six-feet distancing, the opportunity to speak in the presence of another person has become a welcome privilege. With no computer screen separating us, I notice their body language, their affect. A relationship that's not captured sitting in front of a monitor.
A group of my women friends, all divorced or widowed, meet online for Winey Wednesdays. We need someone to be aware of our lives, our frustrations, our happy moments. Keep us from sadness, boost each other's spirits. Online, I explore and share ideas in writing groups and book clubs. These groups have formed a camaraderie that I possibly took for granted before this year. The need to be together forged deeper commitments.
If one thing stands out, it's our complex reaction to differing points of view. Isolation fostered our own self-righteous beliefs. It's easy to imagine I can be open-minded. But what when I'm confronted with that person unlike me? Will I sincerely try to understand them? If we are to make any progress, we must listen with intent to meet in the awkward middle. Perhaps, as we venture out, we will find the courage of acceptance.
Aimee Kluck
Instagram
Even with masks and distancing, speaking directly with another person has become a welcome privilege Click To TweetNext week: Part 2 of this series.
Photo credit: Maude Mayes