The Increasing Importance of Relationships a Year Into The Pandemic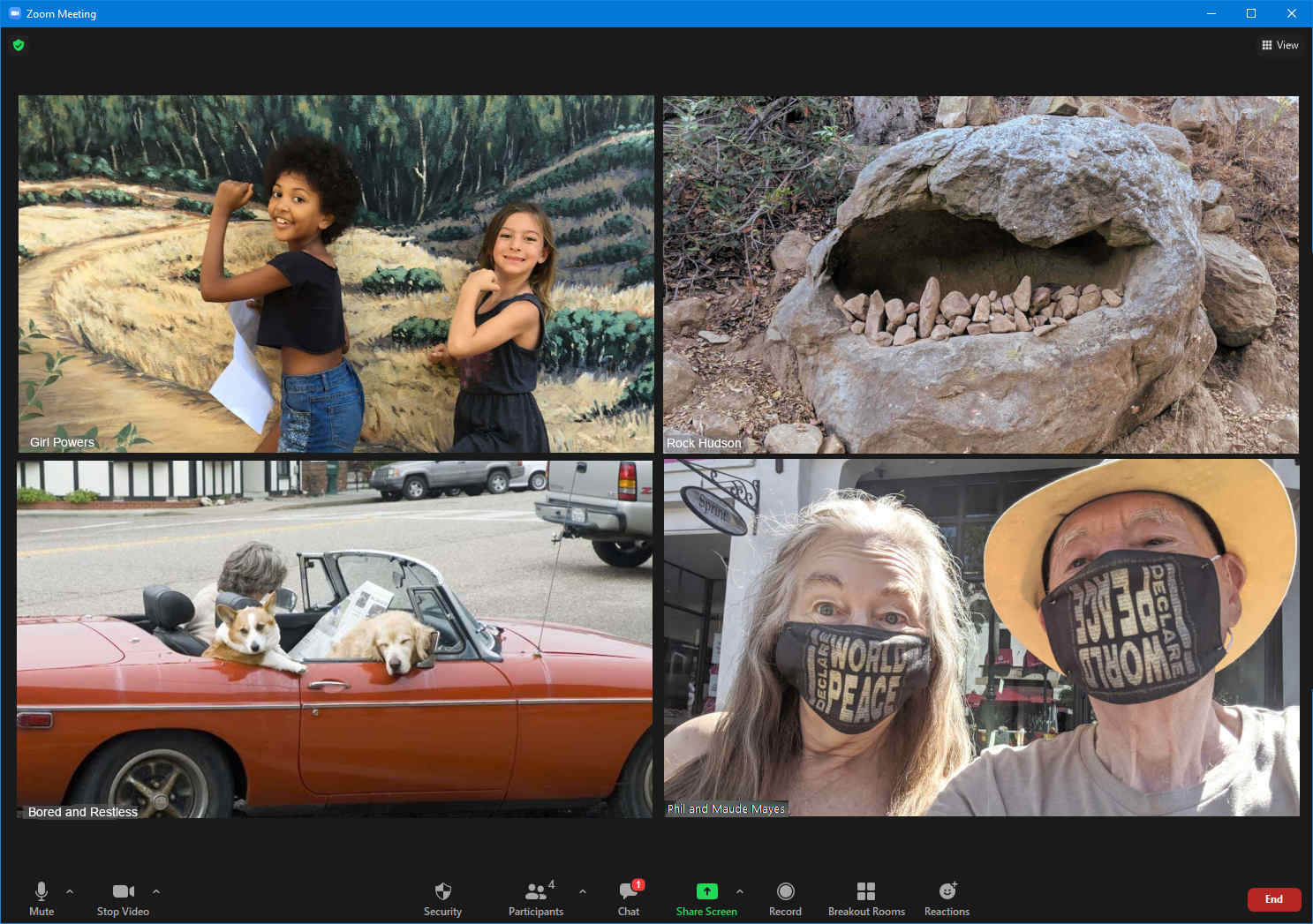 Podcast: Download
Subscribe: Apple Podcasts | RSS
We were in a Zoom meeting yesterday with a writing group talking about how we are feeling at this point in the pandemic and what we have been dealing with personally. It was a very open, warm sharing and everyone seems to have been comfortable with a much greater degree of intimacy than used to happen in this group when we met in person.
It feels like we are at an inflection point, both in the pandemic and politics, though we cannot be sure what is to come. The shift in the government administration is quite profound, and many have described breathing again and having hope for true forward motion, but with people holding different beliefs about what is real, the direction is uncertain. More and more people are getting their vaccinations and research is showing they are very effective, so restrictions will be relaxed, but changes in the virus may require adjustments in how we live for some time.
It's been a year of terrible tragedy and loss. It's a good time to reflect on what has changed in that year. Health, work and finances have been struggles for many people, but beyond the material challenges has been how we connect with one another. We have found many ways of doing this within the restraints and limitations of the pandemic. Let's look at how we have all reframed relationships, their importance to us and how we conduct them.
We have been deprived of the normal pleasures of face-to-face relationship; touch, in particular, is a loss for people living alone. But the fact that our usual means of relating was disrupted meant that other ways arose instead.
Given our need to be with others, we have become more aware of the great importance of relationships in our lives. We have joined weekly groups that bring together people we barely knew, but who have become friends and supporters through these times.
One of the paradoxes we have noticed is that although we are not traveling, we seem to be reaching out more as a result of staying in. Many of the groups we participate in are now filled with people from much further away. Meeting by Zoom has removed geography, introduced us to new people, and reconnected us to old friends. Many of those meetings are now international, with people showing up from all over the globe who are experiencing the same needs for contact and peaceful, reassuring interactions.
Out of the pandemic, we are discovering just how central relationships are for all of us #relationships Click To TweetUnexpectedly, these groups offer a very intimate and direct way of being together. There seems to be much less small talk and an easier format for speaking honestly than many previous forms of encounter. They have somewhat of the sense of a confessional; it is easier to reveal how we feel to a computer screen, or perhaps we're so full of feelings that they have to leak out. And backgrounds! We're invited into peoples' homes like never before. Books, sewing tables, artwork, pets and spouses show up as the backdrop.
In the meeting we were in yesterday, several people shared their need for calm and solace in dealing with all the current challenges and how they have found that in meditation groups they attend online. Many are sharing the need for exercise and movement and getting that in online classes in lieu of what they used to do locally.
As we come out of the depths of the pandemic, it is a good time to reflect on these changed ways of connecting and what we can learn from them. Out of this world wide event, we have created new ways to be together and to share. We can see the coming together of a global community and what it may be like. We are a very resilient species, and if we take away what we have discovered about how central relationships are to us and carry this knowledge into our future, something truly good will have come out of this for all of us.
---
Photo Credit: Maude Mayes, Phil Mayes