How can you improve your relationships through simple physical contact?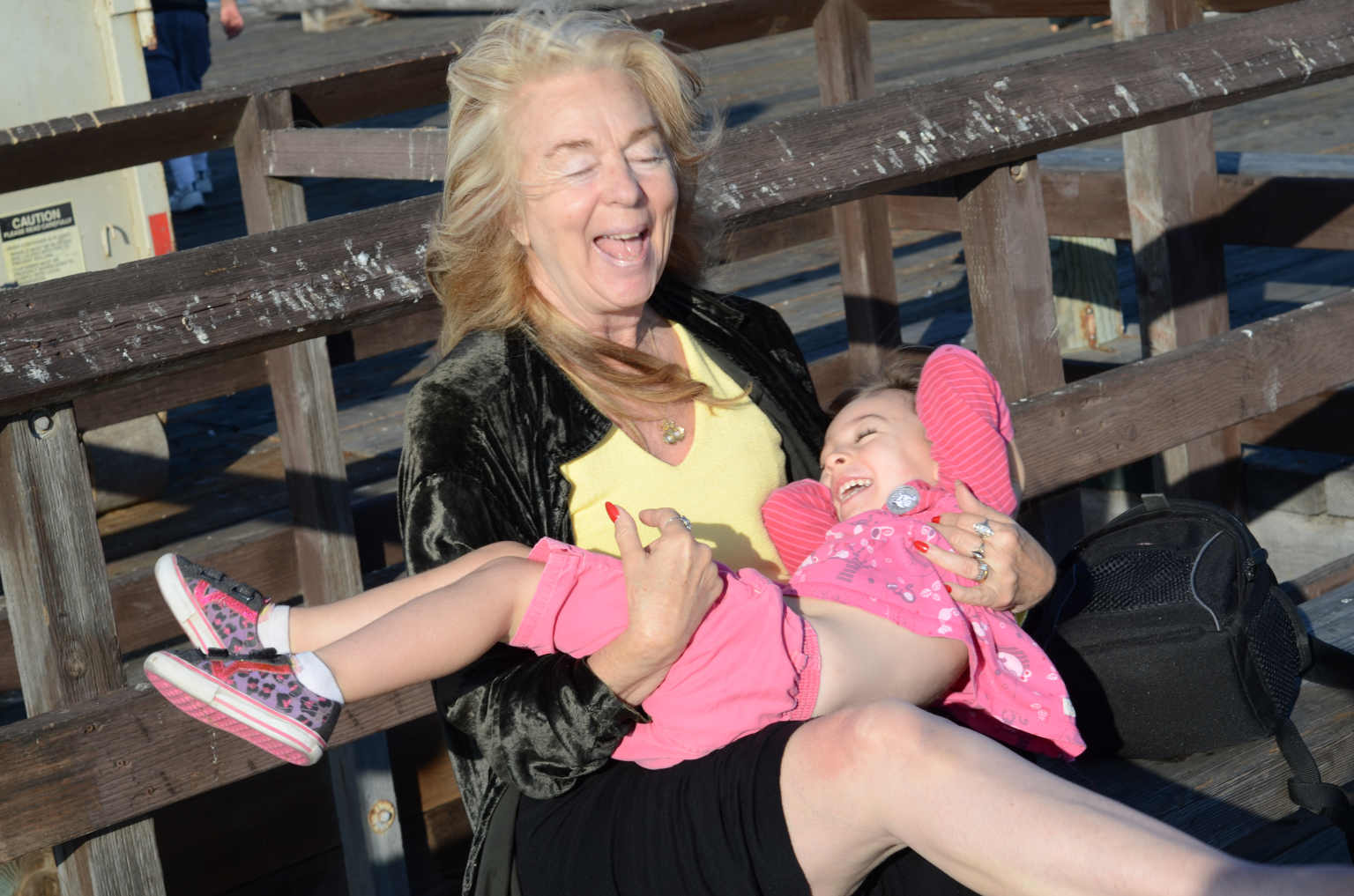 Podcast: Download
Subscribe: Apple Podcasts | RSS
On the morning we write our blog, we go out to breakfast and examine what has been happening in our relationship lives, and what about that might add some inspiration to how all of you experience your relationships. The goal is to promote peaceful harmonious ways of relating. This morning we exchanged various thoughts, and then returned to the house to start the second part of the process: honing in on what we can offer to shine a light on some aspect of living that peace.
We had some good ideas, but it wasn't gelling. Maude realized that she was sitting a distance away from Phil and not touching. Usually we sit quite close during this part of our process, shoulder to shoulder. She moved over into that contact and Phil, without thinking, said "Thank you."
And there it was; the entire energy changed ever so slightly and we had our topic. Touch. Touch in all its manifestations is such an important part of our connection. There is a warmth and reassurance of being seen and heard that comes from that contact. It brings us fully into the present without any need to think about doing so. When we have something to discuss, we sit in contact. When we sleep together, we stay in contact, save during the heat of summer.
Instead of any feeling of separation, it engenders intimacy and diffuses feelings of estrangement. That is, of course, assuming there isn't any real distance but rather some accumulated misconceptions or misunderstandings.
This contact strengthens the sense of us; that there is an entity that is not Phil and not Maude, but comes about from the metaphorical surface of contact, or even as the overlap of the two, rather like a line coming into being from the existence of two points. It softens the identity that we have with the self.
Touch must have been the very first sense that life acquired – the sense of other, of the rest of the world. That primal sense carries through to this day, sending messages that are far outside of the range of speech.
You will be amazed how touch helps your tensions disappear and your heart fill with love Click To TweetA similar immediacy can be found when you look at each other. Really look and see. While being in each other's vision we can feel the contact, sense how much we are really present with each other. And again, that sense of being seen and heard is one of the most powerful things that can ease away our aches and fill us with a powerful positive energy. As they said in the movie Avatar, "I see you." What a wonderful way to touch each other.
We can touch at a distance as well because love, empathy and compassion do not exist in physical space alone. Deep connections can be shared through our telephones, Facetime or even social media, if we are truly present with each other and are reaching out to touch.
In these years of Covid, we have all learned many ways of touching as we have adjusted to unfamiliar physical separations and changes to our way of being together. We visit with each other on Zoom and see into each other's rooms while exchanging ideas and information. We have learned to create intimacy at a distance and this has come from our great need to touch each other. Hand bumps have replaced hugs, and eye contact is now primary as we often greet each other with our faces masked.
Wherever you are in your various relationships, whether in physical presence or separated by distance, whether you have a small or longer time to exchange with each other, be in touch, be present with each other. You will be amazed how your tensions disappear and your heart fills with love.
---
Photo credit: Phil Mayes
Photo note: Maude and Addyson on Stearns Wharf, SB
Read what some other writers have to say on this topic.
Get our free weekly newsletter about how to have a harmonious relationship.