Intention Toward Peace and Acceptance Within a Relationship
Dearest,
In our talk over the last few days, an element of our discussion on acceptance has caught my attention and I keep thinking about it. The other night when we were sharing about this topic, you mentioned how it takes intention to be accepting. I think you hit upon a really important point that we should develop in our writing. It is true. You have to have the intention toward peace. You have to have the intention to accept. You have to have the intention to find harmonious ways of being together. It also takes a certain level of commitment to these intentions. You have to be there with your whole self and stand there in the joy of sharing with the other. You have to be committed to presence, to offering yourself and accepting the other.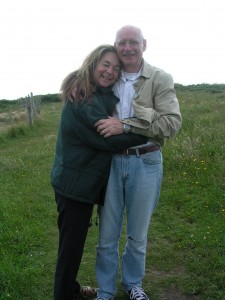 This is a slice of what Phil ad Maude experience. What is your experience?