Phil and Maude's Friday Feature: Lawrence Gelber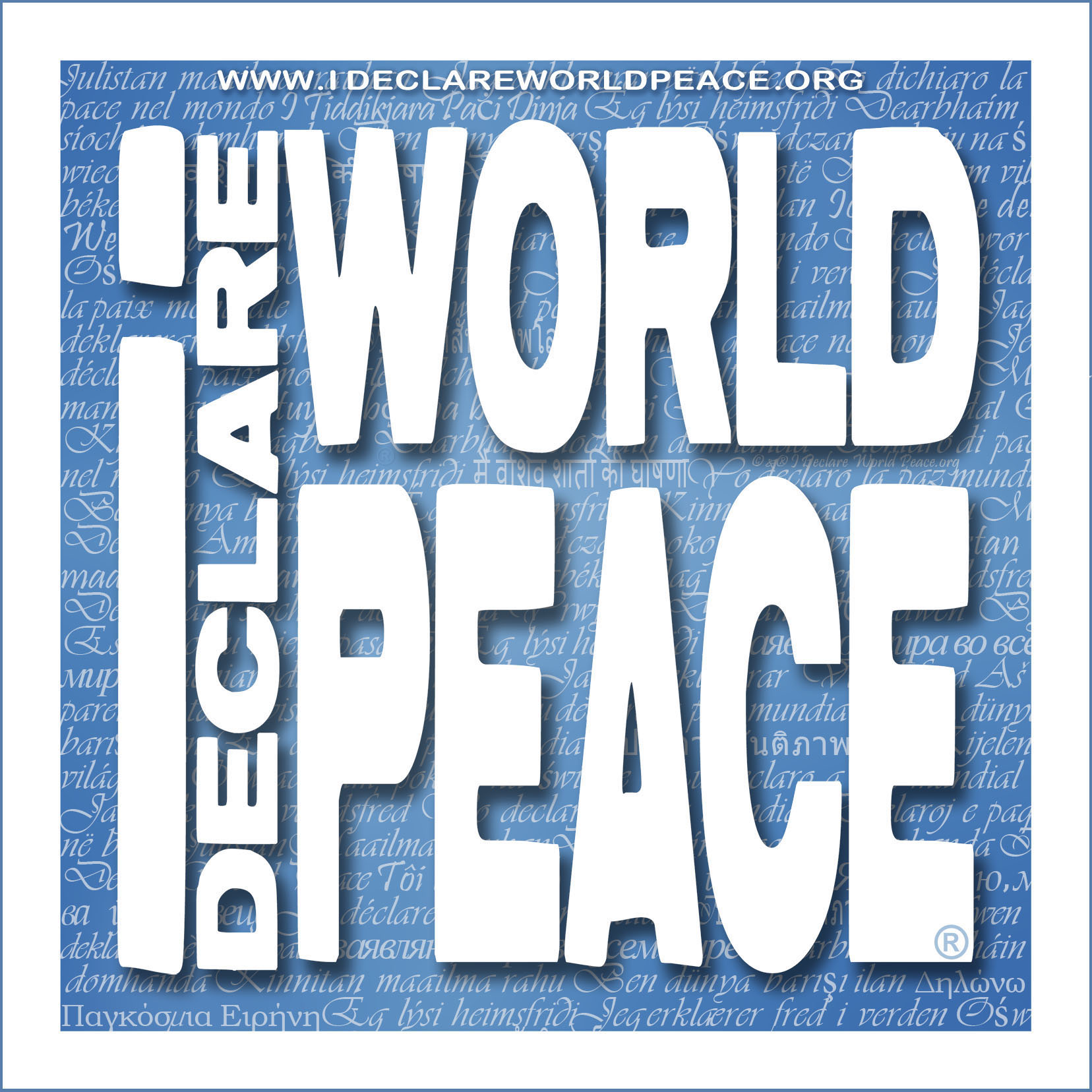 Lawrence Gelber is one of those people who puts his thoughts for peace into action, and we find him a perfect candidate for our Friday Feature column. He is a New York based attorney who has acted for peace on a global scale. He founded a movement called "I Declare World Peace". It is a peace art installation project that hopes to spread peace within the consciousness of every person on the planet.
In describing IDWP, Lawrence says:
The I Declare World Peace project is the world's largest ever art project / sort-of-science experiment. There is nothing to register for or to join. Participation is free and at will. While the I Declare World Peace project morally supports and encourages the efforts and goals of every other well-intentioned peace promoting endeavor, our project is based on principles of the "do less and accomplish more" variety. So, the I Declare World Peace project requires almost nothing of those who choose to participate in it – we ask only that you periodically think the affirmation "I Declare World Peace" and from time to time post it and otherwise promote the affirmation on social media and elsewhere.

We agree with John F. Kennedy and other enlightened thinkers that world peace is possible. In fact, we believe that world peace can be achieved in our lifetime. So to help nurture pro-peace thinking and to raise global peace consciousness, as well as to lubricate the process of achieving peace, please post the phrase "I Declare World Peace" on all of your social media sites. We also encourage the use of the official hashtag – #IDWP – when posting about this project, and also to make an I Declare World Peace video. Peace, after all, is up to us. Thank you."
Lawrence has worked tirelessly for many years on this project and it has spread throughout the globe. It is a very simple yet highly empowering action which any individual can undertake. Below are the videos that we made for this project. Now, more than ever, we must all feel we can act for peace as individuals, and that we all have the power to do so.