How to Plan for the Future and Be in the Present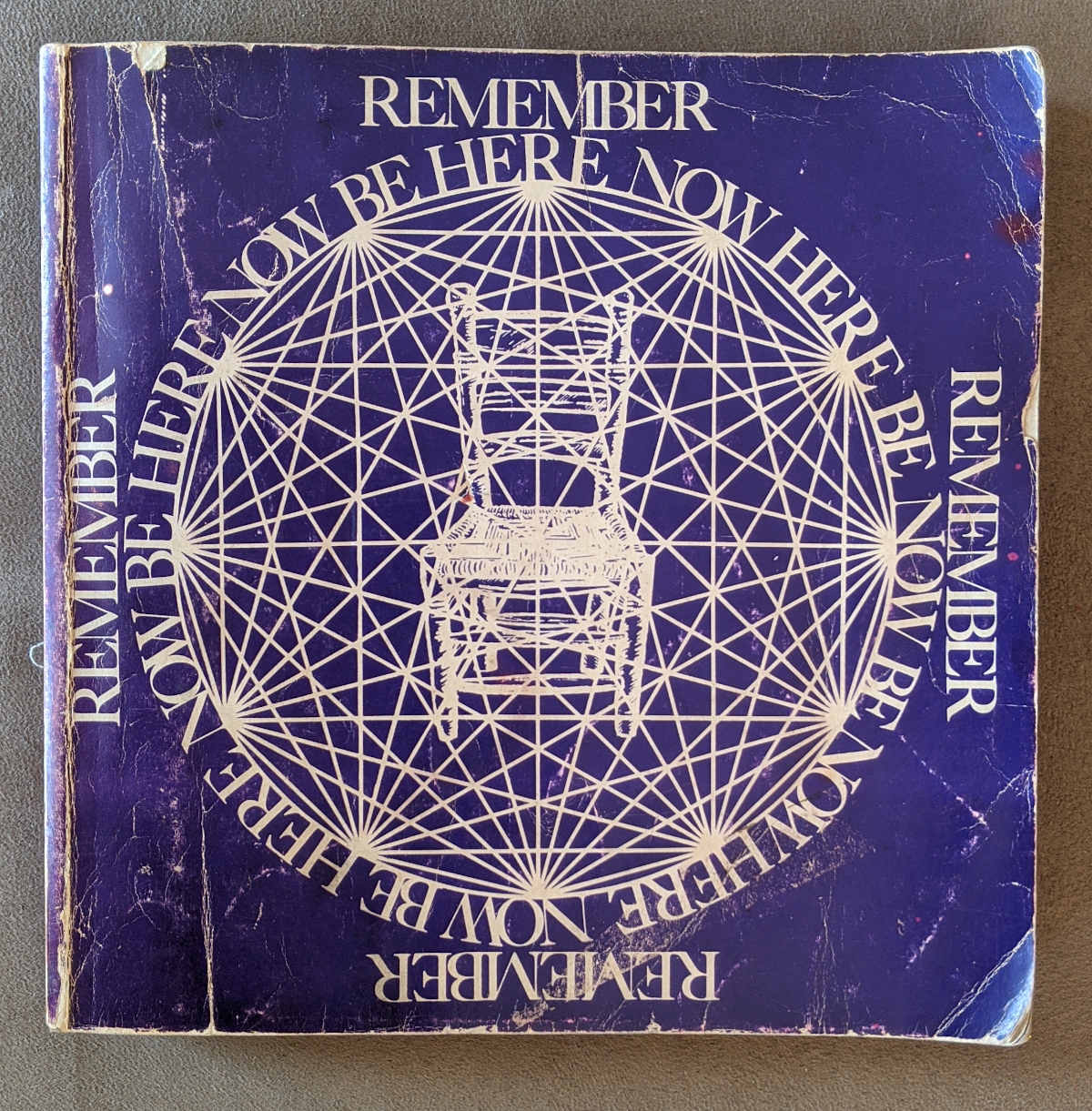 Podcast: Download
Subscribe: Apple Podcasts | RSS
Two events stand out this week. The new year is a time to declare our intentions for the following 12 months, and it's also a new decade and an invitation to look further ahead, both personally and as a society.
The other event of this week is that Ram Dass, the author of the groundbreaking book "Be Here Now," passed away.
How do we reconcile these two contradictory attitudes to life? In the fable of the grasshopper and the ant, there is no room for hedonism; it is only planning for the future that keeps us alive. And yet we are never more alive than when we are totally present.
Phil says "Be here now except when there is something to take care of." Maude says "Taking care of the future is something that is done in the present." It's not an either-or proposition at all. What is true is that dwelling in the past or worrying about the future are ways that our attention is drawn away from the joy that is in front of us. All the time. It is continually on offer. And yes, pain and grief, too; accept those as part of it.
As for relationships, they only exist in the present. Look at the verb: we have a relationship. When you're in a relationship, you can only speak of it in the present tense; it's not "had" or "will have." The relationship is what is happening between you. It's not "You did this," it's "I feel hurt." If you or your partner are locked in the past or wishing for a better future, you're not fully present. But when you are open to what is happening, both within yourself and with your partner, then life becomes alive. It moves from black and white to full color.
Plan for the future AND be in the present. It's not an either-or proposition #quote Click To TweetMaude described this well when comparing two relationships:
A few days ago, I ran into a friend at the store and we stopped to catch up and chat. I walked away feeling very odd, as has happened a number of times when meeting this friend. I realized when reflecting on the dissatisfied feelings I had after the encounter, that I didn't feel my friend was really there; I didn't feel heard or seen. She was commenting on what I said, but not really to me or as if what she said was for me. It was more general and distant, imparting suggestions and wisdom as to what I should do, or how to handle certain life events, but it really didn't feel like there was any true connection. It came to me that this was an issue of presence. For whatever reason, I could feel that she wasn't really present, she was not offering her shared self or her attention.
This brought to mind another friend who is the essence of presence. Every person who relates with her feels heard, seen, and loved. She gives her full attention in every encounter, and as a result, friends always come away understanding a little more, and feeling understood.
One of the biggest keys in relationships is understanding the impact of actually being present with one another. When you share yourself openly, while giving your full attention, a depth of exchange occurs that makes change, growth and love a living reality. Without this, things remain distant and static. In many ways, being present is at the heart of what it means to relate, to be in a relationship.
This, then, becomes the answer to the paradox of how to live in the now while dealing with the bigger picture of the near and far future. It is a simple answer: stay present with what is actually happening and remain open to change and what is to come. Leave room for the necessary planning of long-range events, and in your everyday encounters, practice being fully there in the moment with the people with whom you share your life. This requires an undefended and fearless approach to yourself and others.
So at the beginning of this new decade, let us sally forth with open arms, planning what we must and being in the now with what actually is!
---
Photo Credit: Phil Mayes