One Simple Practice That Will Improve Your Relationship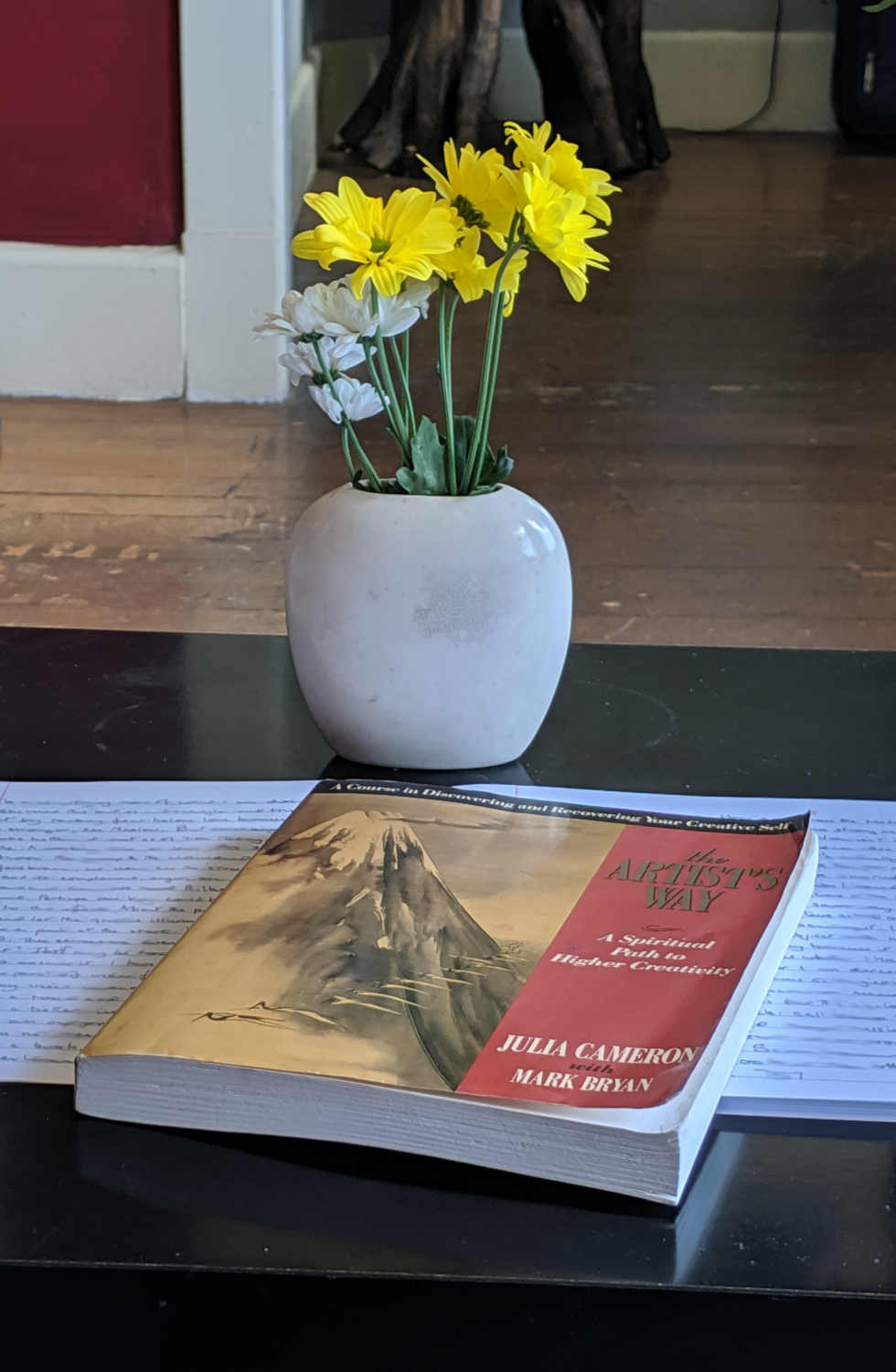 Podcast: Download
Subscribe: Apple Podcasts | RSS
As with so many things, progress on your own path enriches your relationship. Ongoing practice that helps you gain insight into yourself and furthers your awareness of your own issues, needs and desires, is a strong support for a healthy peaceful relationship.
In the last months, we have both been doing a practice outlined in Julia Cameron's book The Artist's Way on how to recover your creativity in any field. One exercise is writing morning pages: three stream of consciousness pages in longhand about anything or nothing, never to be shown to anyone else, maybe even to be thrown away afterwards. There are also helpful techniques outlined, such as watching for your censor or inner critic and how to deal with it, but essentially it is a seemingly simple practice that nets a profound result in personal discovery and consciousness.
Like going to the gym, it is one of those exercises whose benefits are only obvious over time. The steady recital of household lists, complaints, observations, and wishes adds up to a clarity about yourself and your needs.
Maude has become more aware of her wants and needs, how to articulate them, and how to balance them with everyday life. Phil has been able to make time for his writing, incorporate insights from morning pages, and focus on what has been done, not what didn't get done. The critic has been quieted (though is still not dead).
In other words, this writing is a process of knowing yourself better, something we have often said is a necessity for a sound relationship with someone else.
This, in turn, has led to greater sharing of ourselves and is helping to make us each more aware of the other's feelings, desires and longings. Such an awareness leads to the ability to incorporate these things into our relationship and brings more of the "I" into the "We" in a very direct way. This kind of sharing creates an even greater intimacy, but to share it, you must know it.
Insight into yourself is important for a healthy peaceful relationship #relationships #quote Click To TweetA regular practice helps you gain insight into yourself. As you learn about your own individuality, you increase your ability to be connected. It tends to bring you more into centered focus and lead you naturally into the present and into presence.
Even though the work you are doing is designed to increase your self-knowledge, when shared, it brings about an enlargement of the relationship. Sharing this information with your partner can be a great boon to your interactions. You get a heightened sense of the connection in both the sharing and in the incorporating of what is shared.
It doesn't have to be morning pages. Find what works for you. A couple that we know recently had occasion to work with a hypnotherapist. Each of them was working on individual issues. One was dealing with fears associated with a coming operation, and the other with issues of control in the parent-child relationship. Neither of their concerns appeared to be related, yet the relationship clearly improved as a result of each of them sharing what they learned and what was going on inside them. We could see how much more comfortable and at ease the couple were with each other.
The better you know yourself, the more you know what is important for you and what is merely surface desire, and the easier it is for you to establish a good relationship with someone. When you and they both lay out what is important, it becomes clear if you fit and how you fit.
These benefits are, of course, only reaped when there is an open, undefended form of ongoing sharing and communication. You have to want to share the present with each other and most importantly, to share yourself.