Why Peace is so Important in Your Relationship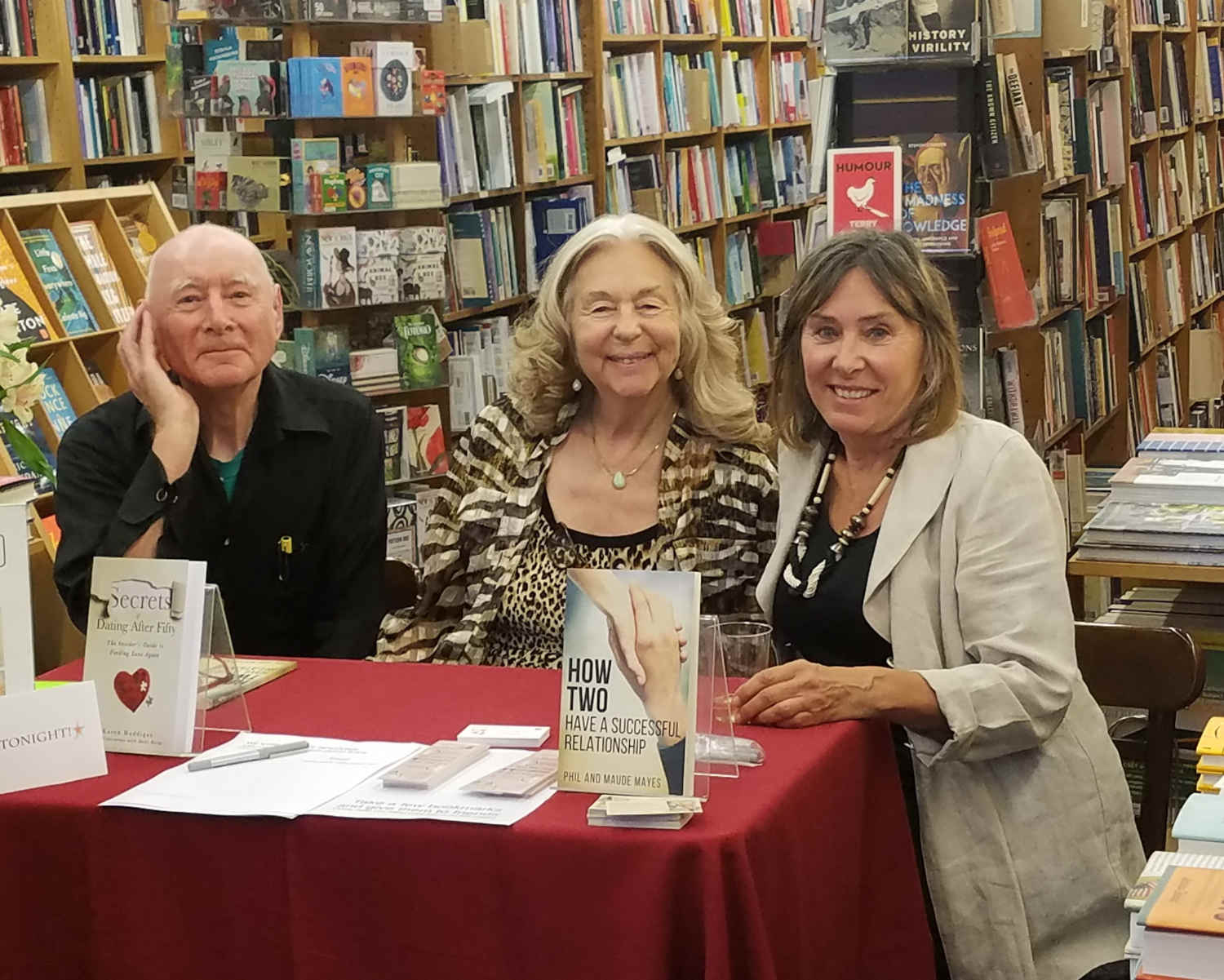 Podcast: Download
Subscribe: Apple Podcasts | RSS
We all desire peaceful loving relationships. Last night affirmed that for us again!
We had the pleasure of doing a joint reading and book signing at our wonderful local bookstore, Chaucer's. This was another opportunity to experience directly how much people respond to the information that peaceful loving relationships are possible, that conflict within a relationship is not inevitable, and that we can change the world by spreading peace one relationship at a time. There was almost a sigh from the audience as we described our peaceful relationship. We felt a sense of such a strong yearning for that, even in the face of disbelief. We are sure that people don't want to be arguing and fighting.
You can build peace into your relationship, whether you are just starting one or if you have been in one for a longer time.
Intention is a prerequisite. You have to want this type of relating, acknowledge this intention to yourself and to your partner, and gather the tools to imbue your relationships with the characteristics of peace and the awareness of being on the same side. In our blogs and books, we share with you just these kinds of tools.
Peaceful loving relationships are possible; conflict within a relationship is not inevitable #peace Click To TweetOne story that circulates in society is of Nature, red in tooth and claw, and this attitude is implicit in the ideas of competition and the free market. Yet this ignores the reality that humans are cooperative animals; none of us is able to survive alone. Working together is the water we swim in; it is so natural and ubiquitous that we seldom see it, and more often, only competition is visible. Yet look inside yourself; do you want peace or do you want to fight? If you want to fight, stop reading, go down to your local bar and start an argument. To those of you still reading, we say welcome. It takes two to tangle, so if your partner tries to fight, find that place of peace, be like the water and flow effortlessly.
The quote about Nature red in tooth and claw is from Tennyson, who contrasts it with love. Although we are animals in the "animal, vegetable, mineral" sense, we are also more. To call someone an animal is to say they are missing some essential human quality. We have moved on from our animal roots, whether you take that to mean a species that exists by cooperation or one that is evolving in a spiritual sense. In either view, we have the capacity to live peacefully.
If you have been in a relationship for a longer time, it is very vivifying to reiterate out loud to each other that this is your true intent and desire. If you are not feeling it in how you both live your daily lives together, go back and remember that this is what you want, that it can and does exist, and that if you both want it, you can find it together.
Another important component to this experience is that once you believe it is possible, and know how to practice this process, you will still need to apply intention. It is your intention toward peaceful relating that will open the door for you and allow you to walk down this path. You can understand the practice, but it takes clear intention to succeed.

We believe that this is something that many couples can achieve, and we are convinced that it can be applied to all kinds of relationships as well. In fact, we are certain that we can change the world in this manner, spreading peace one relationship at a time. How Two: Have a Successful Relationship