The Powerful Lessons We Learned About Relationships On Our Trip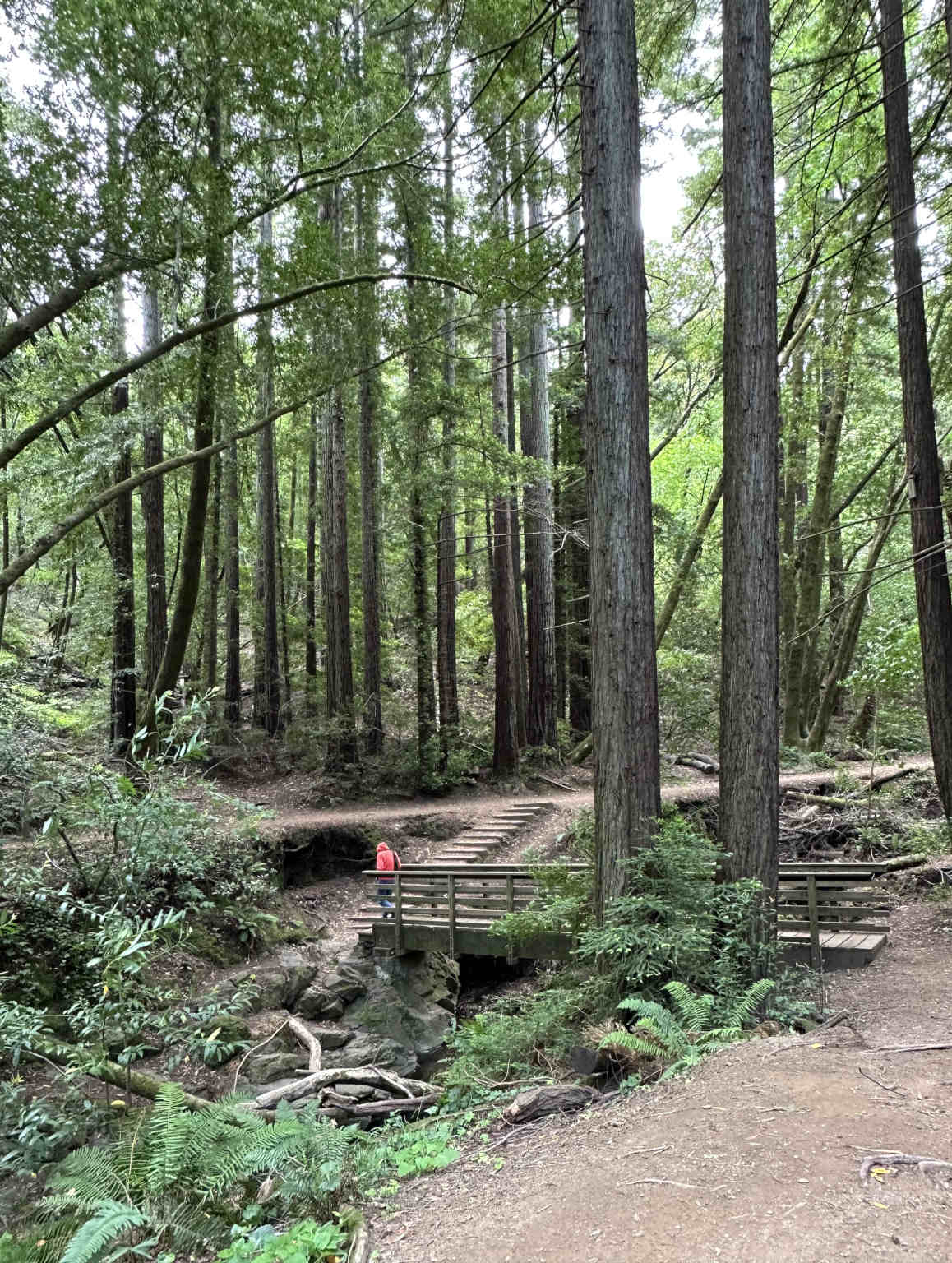 Podcast: Download
Subscribe: Apple Podcasts | RSS
MAUDE: Phil and I went up to Larkspur, Marin County, CA for the 25th wedding anniversary of a friend of Phil's and to visit and stay with our beloved sister of the heart Catherine. We also visited a couple who are very dear long time friends in the area. This adventure of 5 days away, being together almost all the time, both in the car and on most of our adventures there, had so many basic elements of peaceful relating packed into it, that we thought some musings on that journey would offer something to those of you who follow our blogs and seek peace in their relationships.
Phil and I are at our most relaxed and peaceful when we create a loose framework of plans with lots of flexibility for what is actually happening as we travel. This trip was an excellent example of that in every way.
Although there were a number of plans within our stay, we hadn't even decided when we were returning and had decided to leave that open to what was happening. Granted, we are lucky enough at this time to be able to do that, as we are both what passes for retired these days (that is busier than ever but more in charge of what that busyness is!)
As you may have guessed by now, one of the prime factors of this trip, and one that made it so fulfilling, is that we were living in the present with what was happening as it occurred, rather than from some pre-planned schedule and preconception of what the trip would be.
As we were driving up and back, we were fully with each other and the landscape, both in the silence and in the sharing. We sat there in the moment we were in. When we were at the 25th anniversary at the Presidio, we were fully present without any real idea of what would happen and who we would relate to. It was sweet, and touching and lead to some lovely contacts with strangers and those known long ago. When we were with dear Catherine, we were free to be with her, moving in and out of each other's space, without any agenda other than to be with each other, to love each other and to serve each other. When we visited our other long time friends, we enjoyed the lovely meal they prepared for us and could partake of everything that happened because we were absent of any plans or desires for anything specific other than to relate to one another with love.In a partnership where each other's happiness is shared, happiness is maximized #quote #relationships Click To Tweet
PHIL: We spent a weekend in the Bay area staying with a friend of ours who was convalescing. We planned to come back on Tuesday, but Maude wanted to stay on an extra day to help. I wanted to get back home, but it was clearly so important to Maude that I rolled with it.
The point of this story is that this is how we make many of our decisions – we yield to the person with the stronger desire. The strange thing is that there is no sense of compromise, in the sense of giving something up. The event doesn't get added to a list in a little black notebook so months later it can be redeemed like a trading stamp. We are in a partnership where we take pleasure in each other's happiness, so to yield in this way is how happiness is maximized. In the long run, it all balances out.
When our differing desires are both strong, we have a process of exploring what is behind them and suggesting alternatives, and in this way – perhaps over many days – we find a resolution that works for both of us. It has never failed us, and we attribute that to having shared core values.
There is a coda to the story. I spent the extra day thinking about why, precisely, I wanted to get back home. There was a Council meeting on the future of State Street, and the pleasures of being home with the familiar patterns of exercise, news and food, but there was nothing critical to rush back for, and I spent my time focusing on the pleasures of the moment, whether shopping for our friend or walking in the awesome redwoods. It gave me the opportunity to compare the habitual with the actual, and work on being present with what is. I so often decline what is different until nudged into it, and nearly every time, I am grateful for the new experiences it brings.
MAUDE: More and more I see clearly that experiencing the moments as they present themselves (pun intended!) brings peace and harmony to my life and to my relationships. This is one of the underlying practices that creates the peaceful harmony Phil and I experience. Will you share with us in the comments section what factors bring peace to your relationships?
---
Photo credit: Maude Mayes
Photo note: Phil on Dawn Falls Trail, Larkspur, CA
Read what some other writers have to say on this topic.
Get our free weekly newsletter about how to have a harmonious relationship.