You Can Spread Peace in All Relationships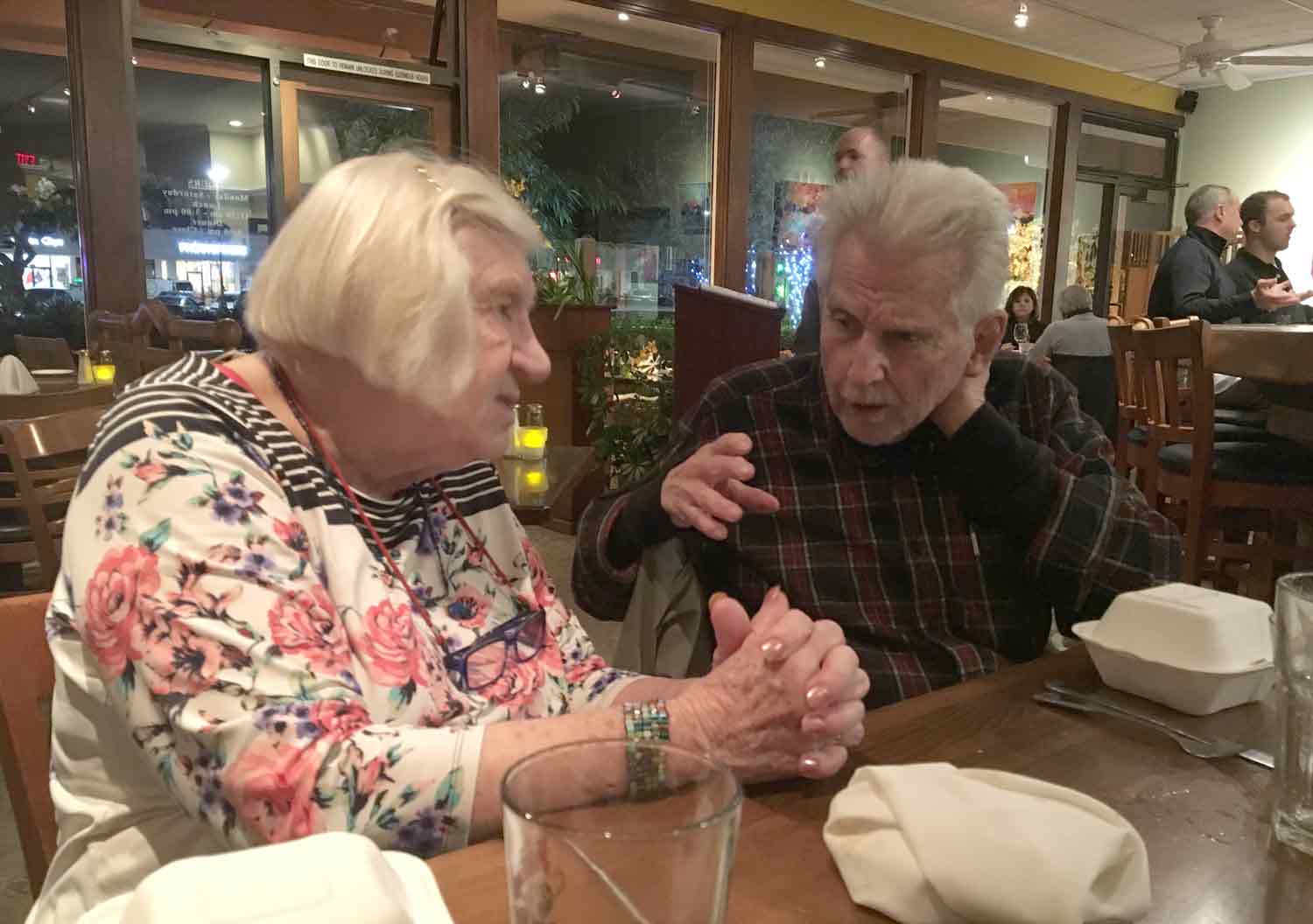 Podcast: Download
Subscribe: Apple Podcasts | RSS
MAUDE: We write about successful relationships from our own experience and from our talks and interviews with other happy couples. At the same time we feel the practices that we share can be applied to all relationships and that this is a path toward spreading peace in the world.
This is not something that happens overnight, and certainly it is more challenging with strangers and those who we have trouble identifying with. Nevertheless, we believe it is the way forward, and the best starting point is our closest relationships: partnerships, friendships, extended family.
In looking back at our lives, we realize that we have always moved in this direction. We were both active in seeking out, participating in and creating intentional communities. These were experiments in living in harmony with those who were not related to us by birth, but with whom we sought familial relationships. The goal was to find ways to support each other's growth and by living and working together to find ways to get along peacefully and help each of the individuals prosper. Similar basic principles were applied as the ones we talk about.
What are some of these principles?
Getting to Truly Know Ourselves – knowing and accepting others for who they are, and needing to become comfortable with ourselves and our values
Looking for Commonality in Core Values – finding the basic tenets we wish to live by and understanding the similarity of values we share
Total Acceptance of the Other Person – honoring that each of us is unique and that we can share the same values but express them completely differently
Supporting Each Person to Find and Express Their Individuality – honoring each personality and celebrating our differences as an enrichment rather than a challenge
Looking for and Experiencing Mutuality – learning to co-create new realities together; to find solutions and solve problems and apparent differences by producing something new that comes from the working union with each other
By understanding and implementing these methods of being with each other we can have a profound influence on the world. Each time we create and maintain a relationship with another that furthers growth and peace for that person, it supports them to actualize their unique potential and adds something to the world that was not there before, something that cannot be there without that person's unique contribution. This is how we can spread peace one relationship at a time.
What we share can be applied to all relationships and is a path toward spreading peace in the world Click To TweetPHIL: We usually write about personal relationships, but the style we suggest also applies to all other relationships, from friends and family right down to people you'll never meet again like the Denny's waitress on your cross-country trip.
We work so well together because we accept each other completely. The goal is to carry that principle out into the world.
We all think of ourselves as individual, making our own choices in life, but the truth is that we conform to fit in with others' expectations more than we are aware of. Fashion only exists because people make an effort to dress like others. There are many psychology experiments that confirm this effect. People like music more when told it is popular. We go to work and save for retirement and recycle and get tattoos and drink lattes because other people do. We do these things because we want to fit in, to be accepted.
At the same time we find our identity in expressing our individuality and being different. We choose our own tattoo and order a custom license plate. This is the source of creativity, and what allows a Stravinsky or Warhol to emerge.
But now look at it from the other way round. How we behave in the world affects other people, so act in the world by accepting other people, and you will brighten their life. They will feel heard and seen, they will feel a connection. By practicing this behavior in the world, you will encourage others to act the same way.
It's not as simple as that, of course. There will be behaviors you can't accept at all: stealing, cheating, fraud, whatever, and the answer is to accept the person but not the behavior, or as the expression goes, "Love the sinner." It's a challenge, but fortunately only in a few cases.
To go out into the world spreading acceptance and love is the way toward the more peaceful planet we believe is possible.
"There is no single, simple key to this peace—no grand or magic formula to be adopted by one or two powers. Genuine peace must be the product of many nations, the sum of many acts. It must be dynamic, not static, changing to meet the challenge of each new generation. For peace is a process—a way of solving problems." John F. Kennedy