Why Both Comfort and Novelty are Important for All Your Relationships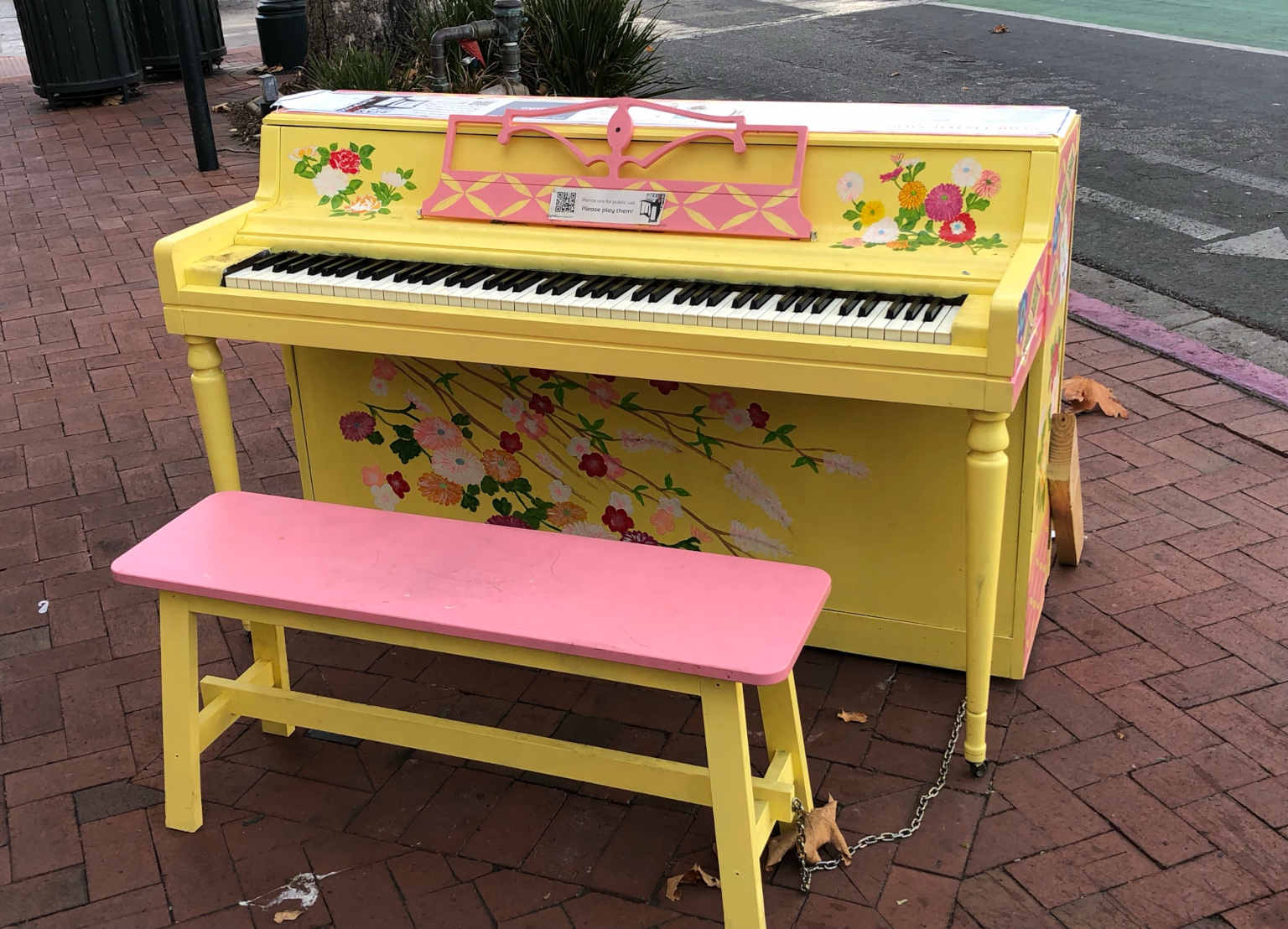 Podcast: Download
Subscribe: Apple Podcasts | RSS
PHIL: COVID-19, politics, global warming. Even with these, I'd much rather be alive now than during the Great Plague, yet it's still very unsettling to realize that in all three areas, life may never return to the way it was.
The known and familiar makes us feel safe. I knew a woman who lived through an earthquake in Italy; she said that afterwards, even walking on sidewalks gave her trepidations because she wasn't sure they wouldn't move from under her.
We take comfort from the regularity in our life. We write this blog each week; we shop at Trader Joe's and Ralph's; we have flowers in the house and series we watch on Netflix. We feel blessed, and yet Maude said this week that she wanted to have experiences outside the house, outside the regular flow of our lives. I'm good with that, and although nothing is planned yet, I recognize their importance. New and unusual events add highlights to our life, and in addition, foster growth. Every new experience adds to the palette from which we paint.
To act like this needs, for me at least, a push, a nudge. The familiar routine is a comfort, and to step outside it is to risk being uncomfortable – but the rewards outweigh the risk. Stretch yourself. It will make you larger.We draw comfort from our routines, yet novelty in our lives is how we grow #quote #relationships Click To Tweet
MAUDE: The other day, I found myself sharing with Phil that I feel we need to create more experiences together outside the wonderful world we have built in our home. We have always lived comfortably in our house and we have excelled at modifying and improving that experience during COVID.
It is so easy to get into patterns, especially when they work well for you. This is particularly true within all your intimate relationships. When I shared my feeling with Phil it was not caused by anything that felt wrong or even missing. It came from an awareness that our relationships offer a great opportunity to remain creative and to infuse vitality into life by sharing fresh ideas and actions together.
The very act of thinking of someone creatively and offering something new to the exchange is already a conscious act of loving that injects vitality and brings both parties into the present in an added way.
Most of us have twin desires for novelty and for the familiar. Given the current stresses of COVID, the divisive nature of the world and politics today and climate change, we often long for the comfort side, like wanting a grilled cheese sandwich (a Welsh Rarebit to Phil.) Yet the stimulation from the novelty side is also very important.
In our relationships, it behooves us to incorporate both; finding time to breathe and relax and finding ways to be both creative and original in what we share with each other.
These can be both big and small actions, as they can often create the same effect. I have a dear friend who excels at the little things that often provide us with interesting discussions, new books to read, shows to watch, new information about things we share interests in, and new pathways to walk together. She will show up with articles ripped from the LA Times, a great book she has just read, an event that we simply must go to, or the newest reviews and announcements of movies and shows. Our relationship stays vital and filled with novelty, as well as our ongoing sharing of the sorrows and joys of our daily lives.
I have other friends who live far away and we have found great service from today's technology, using phone calls, Facetime, Zoom and email to share, photos, stories, and laughter. With some dear ones we have regular adventures that occur monthly or annually; having dinner every Monday, meeting for a Biltmore brunch once a year, going away together for a weekend, celebrating certain holidays regularly together (although many of these have been interrupted by COVID, and other plans have had to fill their place.)
Keeping our relationships comfortable and safe and at the same time spiced with novelty and creativity, is one of the great ways to be present, and to assure that our relationships exist in the present and not just in the memories of what they once were.
---
Photo credit: Maude Mayes
Photo note: Every year, a dozen decorated pianos appear on State Street for a week, thanks to Pianos on State.
Read what some other writers have to say on this topic.
Get our free weekly newsletter about how to have a harmonious relationship.